Local knowledge. National connections. Global reach.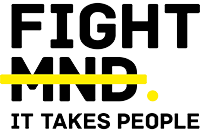 Managing Partner, Gary Nugent has been Foundation Treasurer at Fight MND since 2016. The team at DFK Nugents is proud and inspired to be part of the work done at Fight MND alongside a great team including the likes of likes of Bill Guest, Neale Daniher, Fiona McIntosh and Pat Cunningham together with a powerhouse board and team of committed staff and volunteers.
Founded in 2014, FightMND was established with the purpose of finding effective treatments and ultimately a cure for Motor Neurone Disease.
What FightMND has done since 2014 is be the voice, and the guiding star for Australians who want to fight 'The Beast'. The horrible and debilitating disease gradually takes away the patient's use of their arms and legs, their ability to eat and swallow, their speech and ultimately their ability to breathe…all in an average timeframe of just 27 months.

The Melbourne Business Awards (MBA) was formed in 1992 to provide a forum to recognise the achievements of small to medium sized enterprises in the manufacturing and industrial sector within Melbourne's South East region and has remained true to that purpose for 26 years whilst adapting to the changed economic conditions and make-up of Melbourne's South East industries today.
DFK Nugents was part of the establishment of this endeavor, and we are very proud of its community focus and looking to reward the success of our vulnerable manufacturers in the region. DFK Nugents continues their support through sponsorship of the Melbourne Business Awards.

Creating hope and brighter futures for youth
Founded by legendary youth worker Les Twentyman OAM, we have a history of more than 30 years supporting at-risk youth. The Les Twentyman Foundation believes that every child and young person, regardless of economic circumstances, race or gender deserves an equal opportunity in life.
DFK Nugents are committed to supporting the work of the brilliant foundation that Les and his team has built. Our support includes regular donations and raising awareness to assist in creating hope and brighter futures for youth.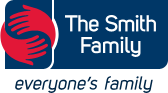 The Smith Family is a national, independent children's charity helping disadvantaged Australians to get the most out of their education, so they can create better futures for themselves.