Helping Business Owners make better decisions
Local knowledge. National connections. Global reach.
As a DFK ANZ firm we have the National Connections for our clients to grow and manage their businesses nationally, but we remain of a size and focus to retain individual care and attention. Our Global Reach allows us to keep in touch with likeminded firms worldwide to offer expertise internationally.
Our objective is to remain an integral part of our Client's operations to provide specific, timely and serious results. Our value proposition is built into our focus on strong and involved relationships with our clients as well as timely, proactive and thoughtful advice.
We are a Xero certified Platinum Partner providing you with the technology and global reach of tomorrow.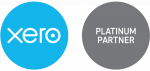 Articles, insights and news from our team across business development, growth and succession planning.
The ATO released draft TR 2023/D2 which provides guidance on whether an asset that is made up of a number of parts or components (composite item) is itself a depreciating …
From 6th December 2023, there are new fixed term contract rules that will apply to new employment arrangements. We have summarised the key changes for you to be aware of, …
Quite simply, we believe in doing the right thing for our clients, staff and community. This means we speak with candour, we keep promises and we deliver on time.
We see our work as a shared journey to create a better future for you and your business. This means we seek regular contact to share knowledge and insights to ensure innovation and growth.
We've focused on turning experience into expertise for our clients. This means we create continuous learning environments across our firms, sharing knowledge and industry insights.
Technical expertise is vital, but genuine understanding is crucial. Our firms are run by business owners, and this means you'll experience a relationship of empathy and responsiveness.