DFK ANZ Doing Business Overseas Webinar Series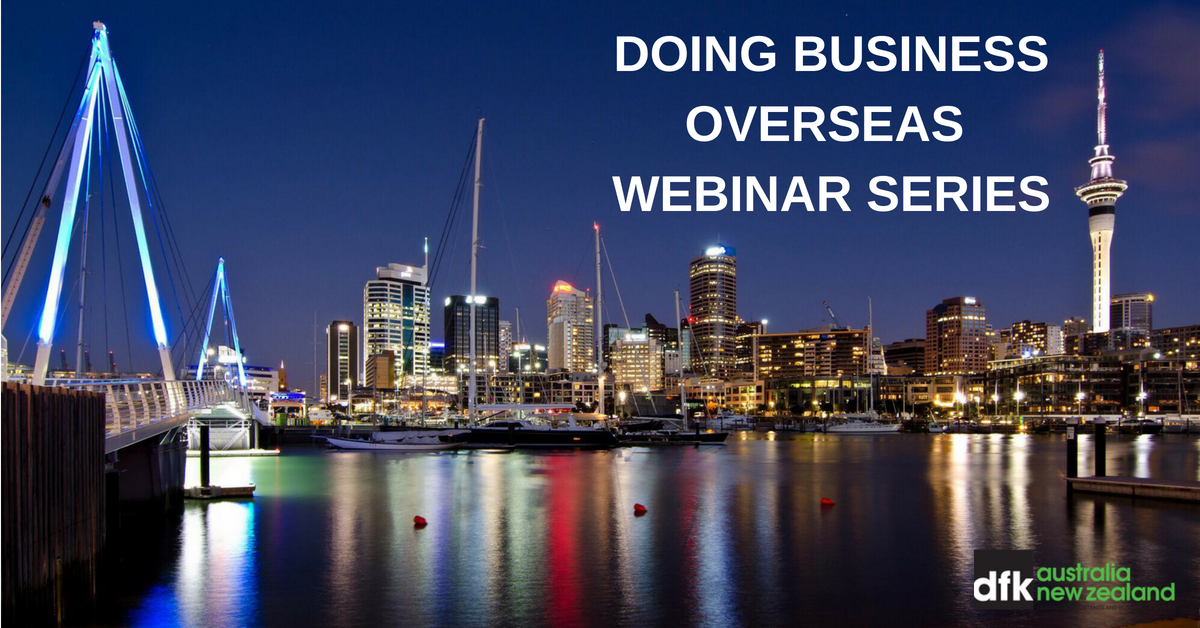 Considering expanding and doing business in New Zealand?
Then don't miss our webinar this Thursday, 23 August at 2.30pm AEST where we'll be providing valuable insights on the accounting, tax, structural, legal and compliance factors that are essential for business owners to know if you are looking to set up for business in New Zealand.
Join DFK Everalls in Canberra Managing Director Rob Shelton and DFK Oswin Griffiths, Carlton Partner, Steve Darnley, and tap into their expertise and experience.
DFK ANZ is a dynamic family of privately owned, specialist accounting firms, connected nationally and globally. DFK International has 220 member firms operating out of 435 offices in 93 countries, if you want to operate or grow internationally, DFK can help you get there by tapping into our global membership.
This is a part of our "DFK ANZ Doing Business Overseas" series of educational webinars running throughout August and covering Singapore, the US, New Zealand, the UK and Hong Kong.
Click Here to register for the webinar 
---
2018 Succession Planning Webinar 

Hosted by Gary Nugent from Nugents in Melbourne and Stephen Bushell from Gooding Partners in Perth, this webinar will walk you through the most common issues to consider and challenges to overcome including internal and external options, timelines, valuation guidelines, tax implications and more.
---
DFK International  Promotional Video