DFK Nugents appoint Matthew Tyzack and Allen Huang as Principals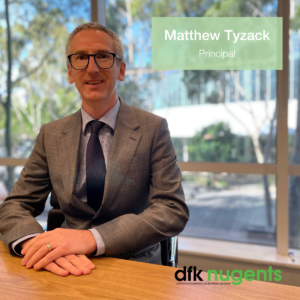 Congratulations to Matthew Tyzack, appointed as a Principal of DFK Nugents recognising his outstanding role with the firm for close to 20 years.
Matthew has brought technical skill and depth to the firm and displayed excellent client management and coordination of complex engagements and thus played a pivotal role in the success and growth of our firm over this time.
Matthew joined the firm as a Graduate Accountant and has since become a CPA with on-going training in Tax and Business Management and most recently as a certified Xero Advisor for the firm and our clients.
Matthew joins Allen Huang as Principals at DFK Nugents and this will help continue our success with Matthew and Allen leading our growing team.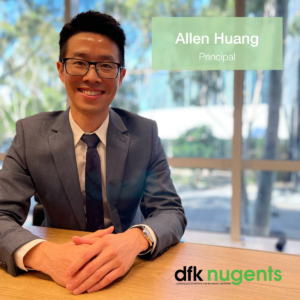 Congratulations to Allen Huang, newly appointed Principal at DFK Nugents.
Allen joined us in July 2020 and has since played a key role in building connections with our Asian Pacific networks to assist our clients managing their expansion into that region or to assist those international contacts looking to invest here in Australia.
Allen brings close to 10 years of experience in public practice as an established trusted advisor servicing clients from high-net-worth individuals to start-ups, SME and large private corporates.
Allen joins Matthew Tyzack as Principals at DFK Nugents, we look forward their future success with Allen and Matthew leading our growing team.
2019-2020 Federal Budget Overview
The 2019-2020 Federal Budget has been released to the public, and with a Federal Election announced, it's important to understand what Scott Morrison's Coalition is promising for the new Financial Year.
Find out below what Budget changes will affect you.
Key Announcements: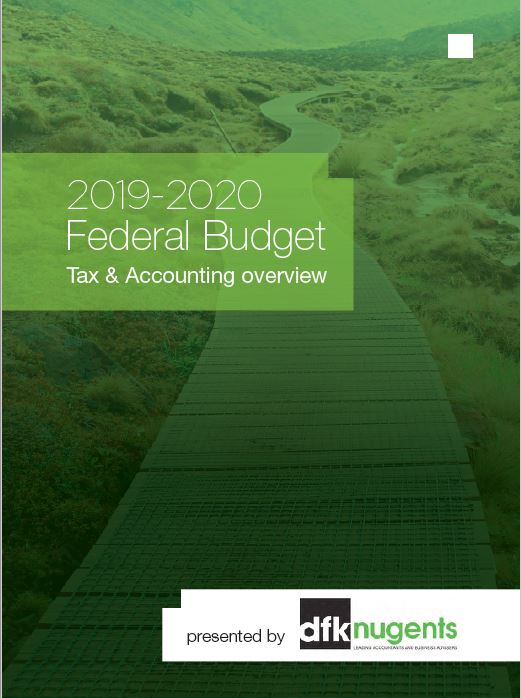 Tax cuts focusing on low and middle income earners
Significant Infrastructure spending
Energy payments subsidies
Superannuation changes to the age eligibility for making contributions
A return to a Budget Surplus after 10 years
Immediate write off for certain assets the threshold will increase to $30,000 for certain businesses
---
International Women's Day
On Friday 8th March our team was able to come together to create a wonderful morning tea and office casual day in support of International Women's Day. Everyone contributed to the morning by bringing some delicious treats that we were all able to share – all the generous donations, including some from our neighbouring offices, going towards the Her Story Foundation.
DFK Nugents is proud of the role we play in supporting women in the workforce and we note that both the current DFK ANZ Chair and the next DFK International President are women fulfilling key leadership roles.  The value of a gender and culturally diverse workforce is important to not just grow capabilities and capacity, but equally to thrive in the modern world.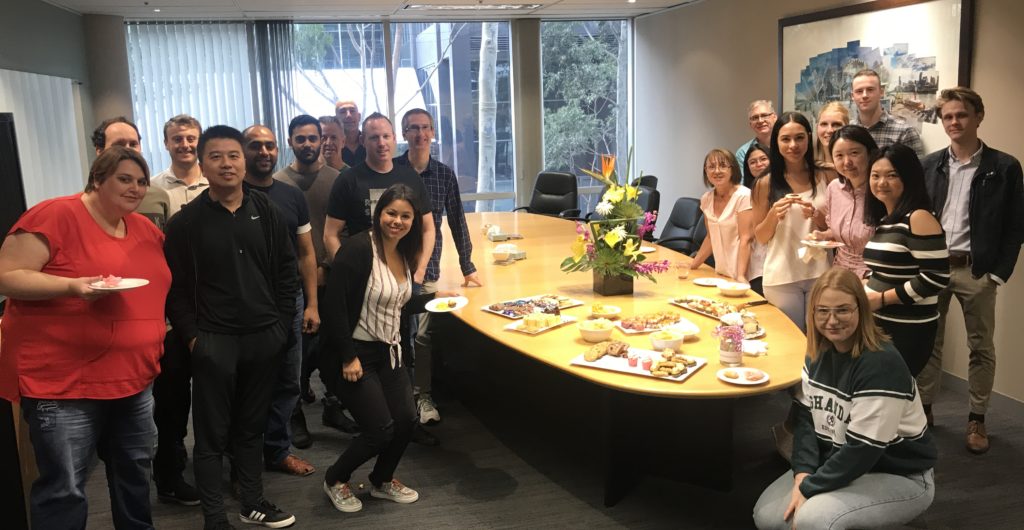 Her Story Foundation
DFK Nugents is proudly supporting a charity which champions diversity and gender equality in Bangladeshi schools to mark International Women's Day.Her Story Foundation, which was set up by Zareen Mahmud Hosein (a partner of a DFK member firm Snehasish Mahmud & Co) has been selected as the DFK International Women in Leadership Committee's chosen charity for 2019.
The Foundation was launched to empower women and girls and show that opportunities are not constrained by gender.  The foundation creates books telling the stories of successful and empowering women which are then taught in schools to help break down gender stereotypes and start discussions around equality.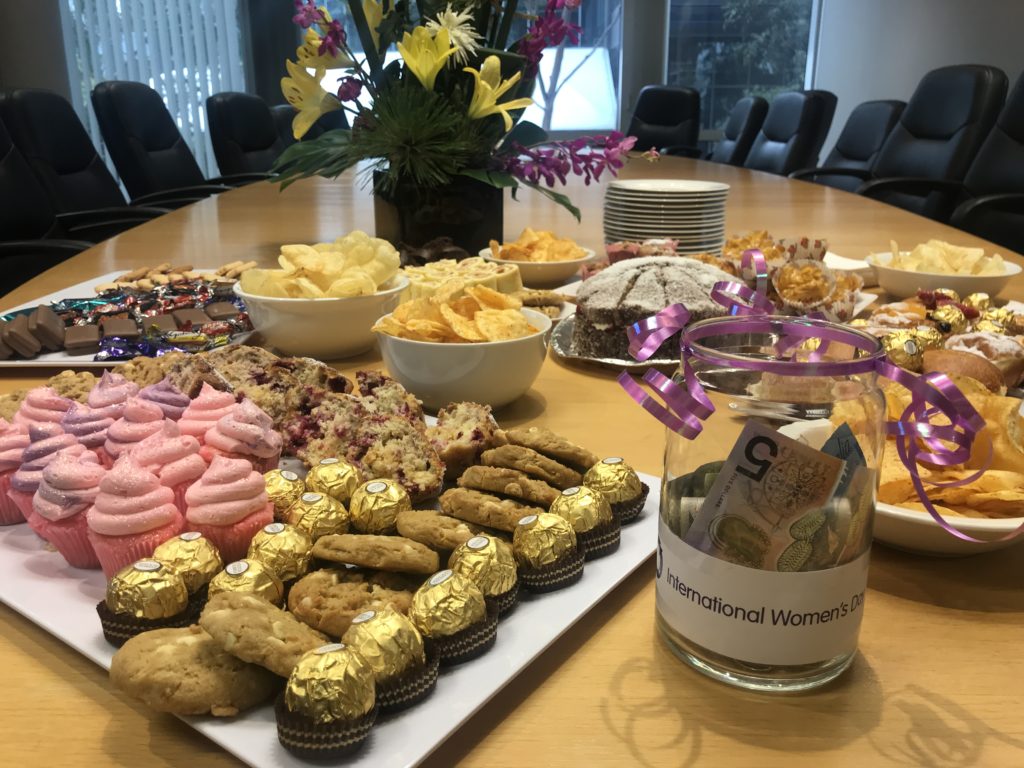 If you would like to donate click the button below, you generosity is greatly appreciated
---
CPA Australia "In the Black Magazine" – 2018 November Issue
A special feature in this month's CPA Magazine…
To be recognised in your industries magazine for the work you do is a great achievement, especially when the initiatives help to assist and benefit those less fortunate.
Congratulations to Gary for this well-deserved recognition and for his endless dedication, as well as the behind the scenes work from the proud team at DFK Nugents.
Click Here read the full article

---
Xerocon Brisbane 2018
Gary & Matthew joined 30 from the DFK ANZ firms to attend Xerocon in Brisbane.  A terrific opportunity to see what is happening in the world of cloud computing and new technologies to help make our administrative lives easier.
We look forward to sharing the benefits of these new tools and capabilities as a Xero Platinum Partner.